admin's blog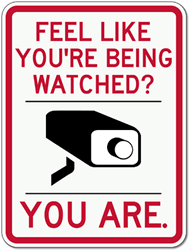 413PB/Day produced worldwide by Video Surveillance Cameras in 2013. It will be 859PB in 2017.
Top 10 data storage terms courtesy of SearchStorage.com:
I've just returned from North Carolina, where I had the pleasure of visiting a customer that I first started doing business with more than 20 years ago with More Solutions Inc.  
Pages
About Us
The More Solutions Group understands that their customers' data deserves More and is ready to deliver on that promise. 
Its team of solution and service professionals brings decades of combined experience in designing, deploying, and supporting data storage solutions and services.  They work with their customers to unify their information security & infrastructure with data storage for a single comprehensive solution to make their customers' information their most valued business asset versus a critical issue for them. 
More Solutions Group works with customers from a variety of industry sectors, including financial services, insurance, government, healthcare, technology and higher education.